Honest Cinematic Stories.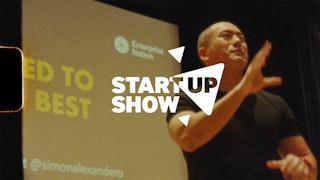 START UP SHOW '23
Recent work capturing the spirit of the biggest Start-up business show of the year - All for the lovely crew at Enterprise Nation.

Featuring BBC's Dougal Shaw @dougalshaw, Fanbytes founder Timothy Armoo @timarmoo and Visual artist Christian Azolan @christianazolan @simonalexandero

We even threw some Super8 Film into mix.