Honest Cinematic Stories.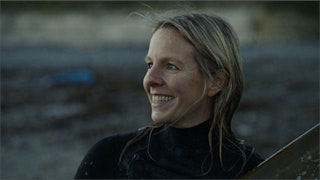 ENTERPRISE NATION
PROJECT STARTUP CAMPAIGN
CLIENT ENTERPRISE NATION

Enterprise Nation wanted to kick-off 2022 with an inspirational content campaign to increase brand awareness, membership sales and community engagement - They have the biggest small business network in the UK.

EN found that more than 80% of small business owners are happier being their own boss, and they wanted to encourage more people who are on the cusp to 'take the leap' and start their own business demonstrating they have the tools and community to support them.

Working directly with EN we developed the creative, production and final delivery in 16:9, square and vertical formats for all social channels.

We adopted a thorough casting process to find the right mix of stories and motivations for starting your own business. We filmed and interviewed each business founder over 4 days at 4 different locations across London and Cornwall.

The challenge was getting across the 4 stories in a succinct manner, weaving from one to the other. We did this by utilising visual storytelling, minimising interview dialogue and using content the founders had generated themselves to add a reality / honesty.

On top of this we needed to get across what Enterprise Nation meant to them overall in an emotive and engaging 120s edit.

The following founders all with their own catalyst for starting their businesses feature:

Purpose - Adaptive fashion for people with disabilities - Victoria Jenkins @Unhidden
Lifestyle - Cornish 'Surfer' inspired homeware - Anouska & Matt Francis-Keeble @TheCornishsurfer
Redundant - An Artist born out of lockdown - Christian Azolan @ChristianAzolan
Ambition - Authentic Chai Tea - Abhilash Jobanputra and Gabriel Unger @Chaiguys

FILM FRAMES & BEHIND THE SCENES TO COME...