Honest Cinematic Stories.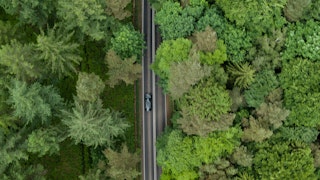 SHELL - CIRCULAR ROADS
SHELL - CIRCULAR ROADS
A film produced directly with Shell Bitumen, from creative to delivery, documenting how waste plastic can be re-used in road building whilst supporting a more sustainable circular economy. The story covers the first government trial in Europe which took place in Nenthead, Cumbria,
The challenge from an execution POV was the relatively complex narrative and product explanation, we got around this with a combination of scripted voiceover, guided interviews and explainer animations.
Our filming approach included drone and bonnet mounted car shots, cutting through the vast Cumbrian landscape. Needless to say the roads provided amazing views and driving to boot!