Honest Cinematic Stories.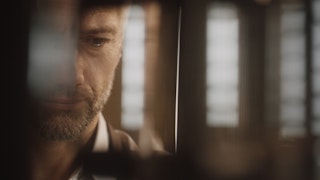 Nestlé
PROJECT Roastelier Product Launch CLIENT Nestlé PROFESSIONAL / MEO Agency.

We were massively pleased to be commissioned by Nestlé Professional to produce a commercial for their revolutionary coffee roasting product.
Our aim was to create a refined commercial film that deliberately focuses on the accurate methodology of crafting the perfect coffee blend, revealing at the end it has all been achieved using the Roastelier.
From the very first shot of our barista preparing for their day in an artisanal/atelier café environment this film aims to establish a premium visual aesthetic reflecting the high-level artistry that can be achieved in this new roastery process.
Our 2 day shoot was based in the City of London, a massive thanks goes out to Association Coffee for being so welcoming and amenable as our location.
Big thanks and great working with Boutique Swiss branding agency - MEO and Nestlé Professional.
FILM FRAMES & BEHIND THE SCENES