Honest Cinematic Stories.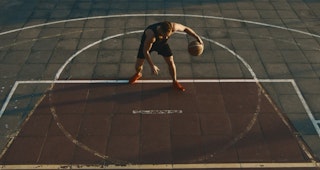 Qatar SportsTech
Every fire starts with a Spark.
This was produced to set the tone for the Qatar SportsTech investor conference at the Khalifa Stadium, Doha. Qatar SportsTech are aiming to tear apart boundaries in emerging markets and open possibilities for startups to flourish in Qatar.
Our imagery, editing and sound design were themed around professional athletes training and preparation, progressing to a build-up of energy and ultimatley a performance - All threaded with athletic analysis.